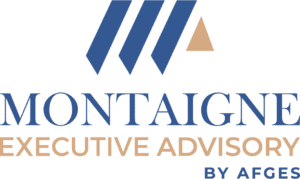 Your CHALLENGES … and our STRENGTHS
We are an EXPERT and INDEPENDENT consulting company.
We are familiar with the best market practices and the expectations of the Regulators.
Our approach is pragmatic and efficient.
We work with the best Business Experts (more than 80 Expert Consultants).
We accompany you – Banks, Finance, Insurance – on the following issues :

We are able to deal specifically with a specfic business line or an entire process.
Our DNA
Business expertise & Service excellence.
Montaigne Executive Advisory by AFGES, we share the following values :

We systematically apply these values during our customer support assignments.
Governance of MONTAIGNE Advisory
In order to guarantee the excellence of its services, Montaigne Advisory has opted for dual governance.
The governance of Montaigne Advisory is composed of :
. Operational Management: Maxence DUHAYON (Managing Director, Montaigne Advisory) and Badr OUALADI (Chairman, Montaigne Advisory)
. Supervisory Board: Hugues BEAUGRAND (Chairman Afges Formation), Karim SBAI (Managing Director Afges Formation)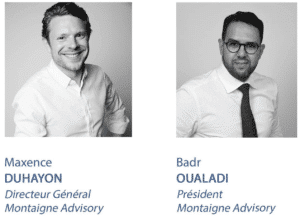 Contact
Monsieur Maxence DUHAYON




Managing Director




Montaigne Advisory




Tél : +33601968693


Mail : md@montaigne-advisory.com



29 rue Lauriston, 75116, Paris